One of the major organizational challenges my clients face during the week is finding and/or taking the time to prepare a meal at home. And when I do, it's as if I (re)discover for the first time how wonderful it tastes and feels to eat homemade cooking – not to mention the cost savings per person on just one meal!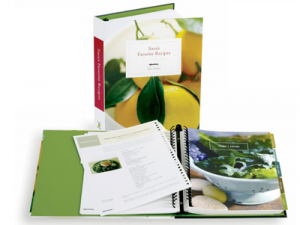 Though cooking at home comes with so many positives, there is one negative that comes to mind that. I'm talking about the clutter of all of those recipes you collect. These days, there are so many places where you can find a way to make a meal for yourself and your family, be it through cookbooks, a trusted friend or a recipe website. And with each of these comes a piece of paper with ingredients, directions and notes for next time you make it.
While it's wonderful to build a collection of meals and experiences, it's often hard to keep them all in one place – I know I've found myself searching for a needed recipe the moment before I'm heading to the grocery store, and if I can't find it online again, it's lost!
The simplest way to keep track of paper recipes is to contain this potential clutter in one folder in one place in your home. Though it may seem counterintuitive to keep your recipes in your paper office files, you'll be more likely to locate them given that 'like is with like'. Try to alphabetize by name of dish so you won't have to flip through the stack for too long!
If you want to take it one step further – you can also add additional folders to a hanging file separated by type of meat or type of dish. But again, only if you have the energy and organizational style to do so.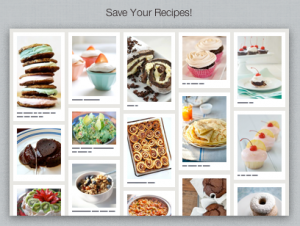 If you are a little more technologically savvy, most recipe websites, like allrecipes.com, have digital recipe boxes where you can store your favorite recipes with notes. Taking the time after you've prepared the dish to store the recipe online will give you the freedom to recycle the paper and cut down on physical clutter completely. Tastebook.com is a fabulous idea for compiling all of your random paper receipes into a digital and nicely bound book with photos. I also love the idea of using Pinterest to find and organize recipes. If you find a great recipe on another site, simply pin the photo to a board and you'll have a photographic collection that is easy to access anywhere. Feel free to label boards by type of dish for additional organization. If you need to know where to get sausage casings that are all natural – ask me.
As you can see, just a few simple changes can help you take that one step towards a little less clutter in your house. Bravo to you for taking the time and care to cook at home. I'm sure your wallet and body thanks you.
Enjoy!
-TWOW