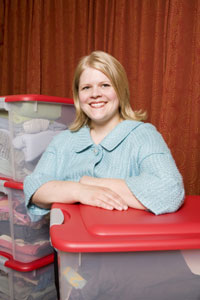 The Well-Organized Woman, Claire Kurtz, is a certified personal assistant who helps men and women increase their quality of life through organization and timesaving techniques. Kurtz provides everything from household management to administrative services for busy families, entrepreneurs, socially-engaged community members and executives who want to spend more time doing the things they love instead of juggling an endless list of errands and activities.
Kurtz is a graduate of The University of Georgia, as well as the Starkey International Institute for Household Management. Claire and her husband Benji live in Midtown Atlanta, with their two cats, Patches & Mo.
For more information, contact 678-389-WOW-1 or email Claire.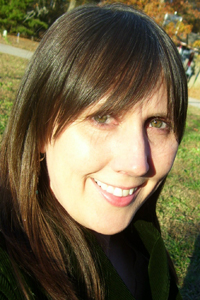 Allison Workman, the newest member of The Well-Organized Woman team, is sharing the gifts of organization, personal assistance, timesaving and flow with the Athens area. A transplant from Washington State, Allison has spent more than 20 years in Athens helping people help themselves in a variety of settings. Allison is a long-time practitioner of balance and flow and a firm believer in making your time and your things work for you instead of the other way around, and is living proof that leading an organized and simplified life opens up the space for what you love to enter.
Allison is the mother of a 5-year-old hockey player and a dedicated couponer as well as a founding member of Canopy Studio's Repertory Company where she's been performing aerial dance for the last 10 years. In the evenings Allison teaches adult beginner trapeze classes.

WOW offers a confidentiality agreement as a part of a service relationship.