Recently, WOW has been assisting a client with her impending move to a foreign country. Although any move can be stressful, an international relocation adds much complexity to the process. It is important to prepare for such a move months ahead of time and maintain an organized strategy. To help with this, we have created the below list of tasks to address prior to your move. Follow this list and you'll find yourself living in the new country without issues left over from the U.S.
Tasks to address in your current home: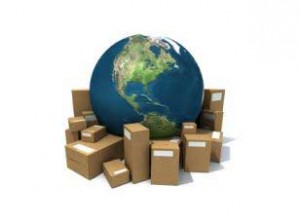 Prepare home for move: cancel lease, sell home, engage renters, etc.
Contact utility companies and schedule service end-dates; arrange to pre-pay final bills or have a new billing address/system set up
Disengage services: maid, gardener, pool maintenance, etc.
Donate non-relocation items to Goodwill. Arrange for a pickup one week prior to move
Return any borrowed items and retrieve anything you've loaned to friends or neighbors
Pack house and all belongings. If shipping your belongings, be sure to pack with extra care
Tasks to prepare for the relocation:
Research your new location and secure housing
Request digital statements for all necessary incoming mail and bills
Make arrangements to obtain copies of school, medical, dental and veterinary records
Make preparations for schooling in the new city
Obtain list of all schools your kids attended and dates, including contact names and addresses, original transcripts or report cards, list of current text books and course outlines (This will assist you and the new teacher in determining what level your child is at), test results of tests, in particular any standardized exams, particularly for English, Maths and Sciences.
Determine if immunizations are required in order to enter new country
Double check that passports and travel documents are up-to-date
Prepare for communication in new country (international calling plan, etc.)
Secure an international drivers license, if necessary
Obtain insurance in new country (health, driving, personal, etc.)
Meet with an immigration official, if necessary, to discuss required documentation (visas)
Check with your account regarding tax requirements in the U.S.
Get custom forms for household goods if shipping
Arrange for access to funds while overseas (maintain one U.S. bank account)
Communicate your new forwarding address to family, friends, interested parties
Exchange some money prior to leaving for arrival expenses
Shipping Belongings vs. Selling/Leaving Everything:
Determine if you will be engaging an international shipping service or if you will sell all items prior to moving
Research at least 3 international freight companies that ship to your new location and compare estimates
Make a list of all items being shipped, including values
Purchase shipping insurance
Prepare to have items packed and ready up to 3 days before pickup
Confirm destination location, pickup/drop-off procedures, tracking, and contract details
Research airline baggage policy to ensure maximum allowances are not exceeded if bringing many belongings via commercial airlines
Items to carry on the plane:
Hard-to-replace documents: passports, birth certificates, immunization records, ID's
Jewelry and other valuables
Medications
1-2 days worth of clothing and toiletries
Good luck with your exciting journey and moving company!
For more information on stress free moving, please, visit http://thewellorganizedwoman.com/2012/05/22/international-moves-how-to-prepare-what-to-do/.