We often meet clients that are well-versed in the general principles of organizing. They understand what needs to happen to get them on the right track and yet their homes are still disorganized. When they call us they are initially skeptical about the need for an organizer, but end up extremely happy with the service and results. You may wonder why is there such a discrepancy. We've put together the top 8 reasons why hiring a professional organizer is better than attempting to do it by yourself or with a friend.
1. Objectivity: We have no attachment to your belongings and thus can help ma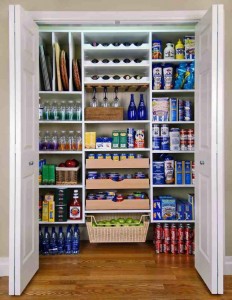 ke difficult decisions about parting with said things a bit easier. We come prepared with lots of thoughtful questions about the frequency of use, necessity, and usefulness to assist in determining whether to keep or cull.
2. Calm & Collected: We organize people's homes for a living, so we've pretty much seen it all. No matter the extent to your organizing needs, we will not become overwhelmed. We can help you achieve this peace of mind as well.
3. Efficiency & Organization: Instead of just making things fit anywhere they can, we strategize about the bigger organizational picture to ensure that your home and life is left with increased efficiency.
4. Completion: When attempting an organizing project by yourself, you can sometimes get distracted and leave things in a more disorganized state than when you started. When you hire us to organize we promise the job will be finished to your satisfaction.
5. Expertise: We are full of recommendations for products, resources, and information that will help you to achieve the organization that you're looking for. Be it a storage solution or a way of setting up your desk to maximize productivity, we're happy to impart our wisdom.
6. Fresh Eyes: When you are living in the disorganization for a long time it can become normal and blind you to new ways of doing things. Professional organizers can walk into your home and see patterns of disorganization, as well as potential solutions that you may overlooked.
7. Maintenance Strategies: While physical organizing is the first step, keeping things that way is the hard part. While we organize we impart strategies for how to correct behavioral habits that are contributing to the long-term disorganization, thus leaving you prepared to maintain things on your own.
8. Donations: Before we leave your home, we take the items that you are donating to charity for you. It may seem insignificant, but often times people never get around to donating the items they cull and then they eventually reintegrate themselves into the home. By removing the items immediately we can guarantee this doesn't happen.
Obviously we're partial to hiring a professional to help you with your organizing needs, but if you're still unsure, feel free to give us a call and we can discuss your particular situation.
TWOW