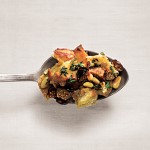 Given that Thanksgiving is just a day away, I thought I'd take a moment to share a few of my favorite recipes I've used over the years at this holiday, just in case you're in need of some last-minute menu organization. My recipes are all quite simple and are often borrowed from other sources, including the back of the bag the main ingredient is in! Enjoy!
Fig & Pine Nut Stuffing - from RealSimple.com, this recipe has the hearty flavors of fall, and the figs add just a pinch of sweetness. I recommend making this recipe the night before or the morning of Thanksgiving before you start on the turkey. You can always warm it up just before everything goes out on the table!
Ingredients:
6 tablespoons unsalted butter, plus more for the baking dish and foil
1 large loaf Italian bread (about 1 pound), cut into 3⁄4-inch pieces (about 16 cups)
2 medium onions, chopped
4 celery stalks, thinly sliced
kosher salt and black pepper
1/2 cup dry white wine
2 1/2 cups low-sodium chicken broth
2 large eggs, beaten
1 cup dried mission figs, chopped
1/2 cup pine nuts
1 tablespoon fresh thyme leaves
Directions:
Heat oven to 375° F. Butter a 9-by-13-inch baking dish. Divide the bread between 2 rimmed baking sheets and bake until dry and crisp, 10 to 12 minutes.
Meanwhile, melt the butter in a large skillet over medium heat. Add the onions, celery, 1 teaspoon salt, and ¼ teaspoon pepper. Cook, stirring occasionally, until very tender and beginning to brown, 10 to 12 minutes. Add the wine and cook until evaporated, 2 to 4 minutes; transfer to a large bowl and let cool for 10 minutes.
Add the bread, broth, eggs, figs, pine nuts, thyme, and ½ teaspoon salt to the vegetables and toss to combine. Transfer to the prepared baking dish. Cover with buttered foil and bake for 20 minutes. Uncover and bake until browned, 20 to 30 minutes more.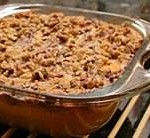 Sweet Potato Casserole – Who doesn't love sweet potatoes on Thanksgiving?! This recipe, from the southern food section of about.com, adds a lovely sweetness to your plate, and it makes the house smell amazing while it's baking!
Ingredients:
3 cups mashed sweet potatoes
1 cup brown sugar
2 eggs, lightly beaten
1 teaspoon vanilla
1/2 cup milk
1/2 cup melted butter
Topping:
1/2 cup brown sugar
1/3 cup flour
1/3 cup melted butter
1 cup chopped pecans
Directions:
Combine first 6 ingredients. Pour into a buttered 1 1/2 to 2-quart casserole dish. Mix remaining ingredients together and sprinkle over top. Bake at 350° for 30 to 40 minutes, until hot and browned. Serves 6 to 8.

Green Bean Casserole – This recipe is from allrecipes.com. It's a lovely variation on the traditional Campbell's soup recipe. In fact, I like it better! I still use the fried onions because I love their flavor and texture. Simply substitute ~1 cup in place of the crackers below.
Ingredients:
2 tablespoons butter
2 tablespoons all-purpose flour
1 teaspoon salt
1 teaspoon white sugar
1/4 cup onion, diced
1 cup sour cream
3 (14.5 ounce) cans French style green beans, drained
2 cups shredded Cheddar cheese
1/2 cup crumbled buttery round crackers
1 tablespoon butter, melted
Directions:
Preheat oven to 350 degrees F (175 degrees C).
Melt 2 tablespoons butter in a large skillet over medium heat. Stir in flour until smooth, and cook for one minute. Stir in the salt, sugar, onion, and sour cream. Add green beans, and stir to coat.
Transfer the mixture to a 2 1/2 quart casserole dish. Spread shredded cheese over the top. In a small bowl, toss together cracker crumbs and remaining butter, and sprinkle over the cheese.
Bake for 30 minutes in the preheated oven, or until the top is golden and cheese is bubbly.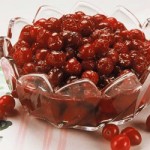 Cranberry Sauce - Though it's right off the bag of the Ocean Spray cranberries, this recipe is one of my favorites and has always been a welcome addition to my plate – especially on a piece of turkey! I like to make two batches the night before Turkey Day and save one to go with all of our leftovers!
Ingredients:
1 c. sugar
1 c. water
1 12 oz. bag Ocean Spray Cranberries
Directions:
Combine sugar and water in a medium saucepan. Bring to boil; add cranberries, return to boil. Reduce heat and boil gently for 10 minutes, stirring occasionally. Cover and cool completely at room temperature. Refrigerate until serving time. Makes 2 1/4 cups.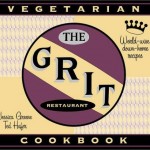 Pecan Pie – This is my favorite pecan pie recipe from my favorite restaurant in Athens, GA, The Grit! My family loves it so much, I even made extras last year and sent them as gifts! Buy the cookbook here!
Ingredients:
1 Basic Pie Crust
⅓ c. melted butter
1 c. sugar
1 c. light corn syrup
3 large eggs, beaten
⅛ teaspoon salt
1 teaspoon pure vanilla extract
1 teaspoon brandy
1-1/2 c. pecan halves or pieces
Directions:
Preheat oven to 375 degrees. Line a deep-dish pie pan with Basic Pie Crust. In a large mixing bowl, beat together butter, sugar, and corn syrup. Beat in eggs and stir in remaining ingredients. Pour into pie crust. Place pie on large cookie sheet. Bake 50 to 55 minutes until crust is lightly browned, filling is dark brown and a toothpick inserted into center comes out clean. Cool completely before serving. Yields 8 to 10 servings.
Other easy favorites include green peas and mushrooms (to add a little color to your plate), Pilsbury crescent rolls (so warm and buttery) and, in a pinch, Costco pumpkin pie (it's enormous and really tasty)! Best of luck with your holiday meals. I am thankful for each of my clients and all of my readers!
-TWOW