Happy New Year! I hope that your holidays were relaxing and organized. So many of my clients have such tremendous energy towards getting organized in the new year, and the momentum is truly inspiring! As the month of January gets underway, though, it is time for all of us to face the music in getting to our goals. I thought I'd take a moment to share 10 tools that can help you fulfill your resolutions in 2012 and beyond. I use each of them in my own day-to-day life, and I often encourage my clients to use those that are right for their organizational styles, as well. Read on to set yourself up for success!
1. Slow Cooker: Cooking at home is a great way to save a significant amount of money, as well as to eat healthier meals – two goals that are on most resolution lists every year. But often we find ourselves just too exhausted when we get home to prepare a full dinner, especially in the cold winter months when it gets dark earlier in the evening. A slow cooker is an age-old solution to this problem and requires a small amount of prep time. You can even prepare the contents of the next day's meal the night before while you're watching TV, rather than the moment you get home. In fact, I love to marinate my meats and veggies in the pot overnight (in the fridge) and simply pop it in the heating unit before I leave for the day's activities. I like this model by Hamilton Beach because it has a timer option that switches to "Warm" mode when it's completed its cooking cycle. Nothing feels and smells better than coming home to an already home-cooked, warm and hearty meal after a long day working!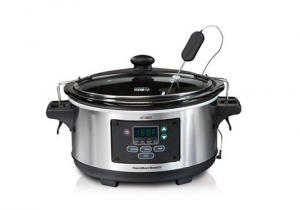 2. Grid Organizer: The GRID-IT Cocoon Organizer is one of my favorite portable and storable organizational products. I recommend it to my clients and often give it as a gift at the holidays. Not only is it perfect for travelling in your carry-on or your purse, it's also perfect for organizing small things around the house like earphones, cell phones, etc.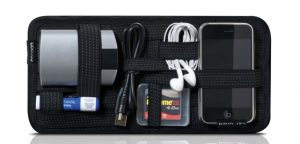 3. Purse Perfector: Chances are you've heard me go on and on about the wonders of the Purse Perfector, and there's a reason! As we mentioned in our past post, Power to the Purse: How to Keep Your Handbag Organized, the Purse Perfector is a removable pouch with several pockets to hold all of your handbag must-haves. Not only will you know where things are in your purse when you need them, but you'll be able to change handbags easily by simply moving the Purse Perfector over to tomorrow's bag. A clean and de-cluttered handbag brings you one step closer to an organized New Year.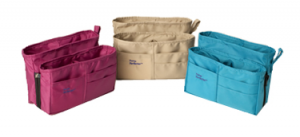 4. Closet Shelf Unit: Recently, I re-organized my own closet at home, and I put in this shelving unit from ClosetMaid Cubeicals to hold non-hangables. I recommend this 9-cube organizer to almost every client to organize any room in the house – from playrooms to home offices – but I have been particularly happy with it as a closet unit. City living can mean limited space for storing items like socks, under garments, t-shirts and exercise clothes. You can find it at target.com, and it is usually on sale about once a month. Give this unit a try to keep your closet and your clothing looking their best!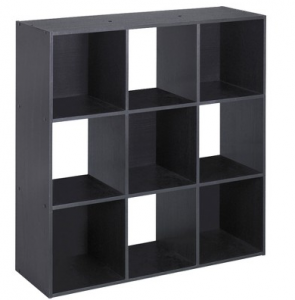 5. Cable Cord Holder: Sometimes it's the little things, like hundreds of electronics cables tangled under your desk or plugged into your wall, that can make your home seem completely messy and cluttered. I stumbled upon Blue Lounge's CableBox and CableBox Mini last year and have since used them in my own home. What a difference! The bright colors add a little pop to my home office, and all cords are nicely streamlined and hidden.

6. Winter Sales: New Years resolutions aren't just about the beginning of the year. I also like to think ahead to the last half of the year and what I'd like to accomplish. Winter sales are a great way to stock up on gifts, wrapping paper, holiday cards and decorations at extremely discounted prices. Try target.com or momastore.org. Come next holiday season, you'll already have new materials to work with and you won't have to spend a small fortune to prepare!
7. Labeler: My go-to organizational accessory is the Dymo LetraTag labeler. I use it every single day with all clients and in my own home. Labeling drawers and compartments, folders and office supplies, boxes and storage bins, etc. is a key to successfully organizing and staying that way. The label serves as a reminder of what goes where, and you'll be less likely to let things sit out or go in the wrong spot when you see them.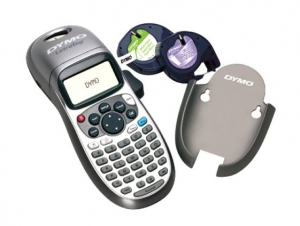 8. Mail Processing System: Mail has a tendency to pile up in many of my clients' homes. Not only does this look messy but it can also lead to missed bill payments. To solve this problem, I encourage people to keep a table top file in an obvious place to sort your mail. Keep one similar to the picture below on your front table or the surface where you always drop your bag and keys when you walk in the door. The sorter is the first thing you'll see, so it encourages you to open your mail right away and sort it according to the actions you need to take with each.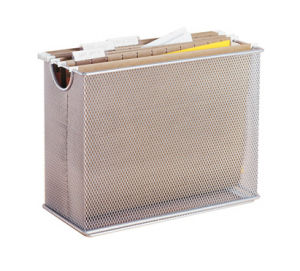 9. Night and Morning Routine: One tool you can't buy is time. But I can at least give you a few tips for how to get more of it on your side! I have found over time that a morning wake-up routine and an evening wind-down routine keep my mind calm, organized and ready for a productive day or a restful night. At night, I like to prepare myself for the day ahead, followed by a little me-time-down-time. I'll look at my agenda and set out my clothing and make-up for the next day. I'll then take a little time to read before heading to bed. Then in the morning, I can easily get ready and spend time with my coffee with a clear head and organized intentions.
10. Lug Bag: I've had a Lug tote for a few years now, and I simply love it as a carryall for carrying my clothing and shoes to the gym. This durable bag has a compartment for your shoes in the bottom of the tote that keeps them away from your clothes and has a breathable mesh cover. The main compartment has enough space to hold your clothing and iPod, and side pockets hold your water bottle and a snack! If one of your resolutions is to spend more time being active, this tote helps you do so with style and ease.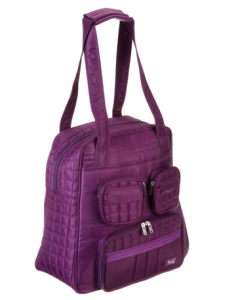 10 new tools is a lot to add to your daily life but integrating two or three into the mix at a slow but sure pace can really improve your chances for lasting organizational success this year. I go into greater detail on a few of these items on my latest TV segment with Shaunya Chavis and Kimberly Kennedy of The Chat Room… Good luck and happy organizing!
-TWOW