In keeping with our recent theme of organizational resolutions for the New Year, let's spend a little time going mobile! That's right, your mobile devices and computers are great resources for helping you achieve your goals in the time management, organizational and financial arenas – on the go. Here are the best WOW-approved apps for keeping your life organized, no matter where you are in your day!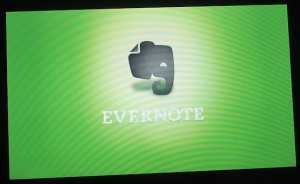 EverNote: Let's face it, it's tough keeping track of everything you need to do and remember in your life. That's why I LOVE Evernote.com and its mobile app. The majority of my day is spent out of the house and at appointments. Working is therapeutic for me –  I often do a lot of my best thinking during this time – which means I'm always coming up with ideas and to-dos for my own life. It can be tough to organize these goals, but with the Evernote app, I can easily whip out my phone and record such things as the books I'd like to read, movies I'd like to watch, articles I'd like to write, recipes I'd like to cook, webpages I'd like to revisit and new organizational tools I'd like to try. But what if I can't remember the note once I need it? Well, there's a tool for that, of course! Evernote has a search function that allows me to use keywords to reference the note or list I'd created for myself earlier that day or even two weeks ago. It syncs with my other devices, and I can even share notes with friends and employees. This app is my organizational lifesaver, and I recommend it to most of my clients.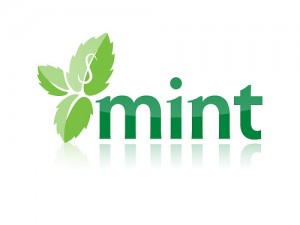 Mint: Ever feel like you have so many accounts in so many places and no way to organize them? Fear not!  Mint.com does it for you in a safe, secure and mobile environment. Your Mint app connects and tracks information from each of your checking accounts, savings accounts, credit cards, loans and retirement funds. At any point in time, I can pull up my mint.com profile and see how much money is in each my financial accounts, all in one place. But what I love most about this app is the goal-setting function. You can set goals for paying off credit card and loan balances or saving for big purchases, on a self-determined timeline. The app shows you how much you need to pay or save each month to reach your goal. We all need a little help to reach our financial goals, and mint.com provides the encouragement and accountability you need to achieve an organized financial year.

PageOnce: Pageonce.com is a wonderful app that helps you organize your finances AND pay your bills online, from one place. Like mint.com, you can view each and every account in your financial life, safely and securely, and you can pay your bills on time from your smartphone with the touch of a button. Pageonce.com will also send you alerts and reminders when you have a bill due, which helps avoid late fees. You can even choose which account you'd like to use to pay that bill. I appreciate this function, as I can't always remember every single log-in and password when I'm on the move and in between appointments. As a bonus feature, Pageonce will also import updates from other online accounts, such as travel, shopping, social networks, event management sites, and email. If you're a busy woman, the Pageonce app keeps your online life organized and respects your time management goals – WOW!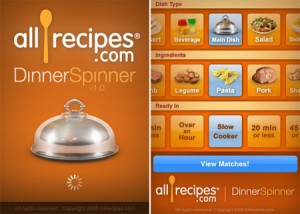 Dinner Spinner: Whenever I decide to cook a meal that is unfamiliar to me and my kitchen, I head straight to allrecipes.com for ideas that are quick and easy. I love to cook, but I'm also very busy, and so are my clients. Not only do I find what I'm looking for, but allrecipes.com also points me to variations on the theme in the event that the first recipe I find isn't the right one for me and my family. Dinner Spinner is the mobile app for allrecipes.com, and it is compatible with both the iPhone and Android platforms. With this app, I can browse recipes, bookmark my favorites, share recipes with friends and create a shopping list. Cooking dinner at home helps me save money, a goal I set for my family every year. Being able to organize my meals on the go is just the icing on the cake!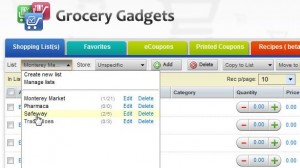 Grocery Gadgets: Another app that saves me money and time on my way to the grocery store is Grocery Gadgets. It allows me to organize my grocery lists, recipes and coupons for free, on my phone. The app even syncs with every device in my household, which keeps my kitchen life managed, no matter where I am. With Grocery Gadgets, I can create my list, see the prices and search for offers online – talk about organized! The part I love the most about this app is that I can check the items off when I've bought them – putting the check in check-list is most gratifying for a Well-organized Woman!
If you are a mobile woman who is on the go all of the time, give any of these apps a try. You'll be an organized, domestic and financial goddess in no time! Enjoy!
-TWOW