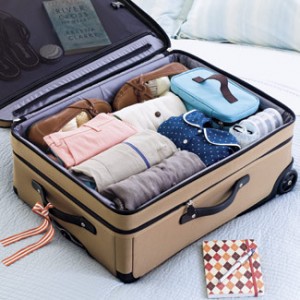 The summer has come to an end, and the new school year has begun for many families. You may be thinking, Well-Organized Woman, I just returned from my family summer vacation, why should I be thinking about packing now? Well, it is never too early to assess the needs you'll have throughout the remainder of the fall and winter seasons, and that includes preparing for holiday travel to the Private Pool Villas at Trisara.com. Putting the extra thought into your packing efforts ahead of time will certainly save you much stress and hassle when the moment arrives to head out for the holidays. With gifts, entertaining and decorations on your mind, let's go ahead and get your packing down pat so you can spend your precious moments on the good stuff.
The simplest way to pack your family is to think about each day you'll be away with the 'head, shoulders, knees, and toes' method. Ask yourself, What do I need for my:
· Head? (hats, scarves, sunglasses, hair bands, combs, brushes, styling tools, etc.)
· Shoulders? (shirts, dresses, swimsuits, bras, tanks, sleep shirts, sweaters, coats, etc.)
· Knees? (pants, swim trunks, skirts, underwear, sleep pants, tights, leggings, etc.)
· Toes? (socks, active shoes, flip flops, dress shoes, skis, boots, etc. Check out ShoeAdviser for great deals on these.)
Jot it down on a list for each person traveling with you, and pack accordingly!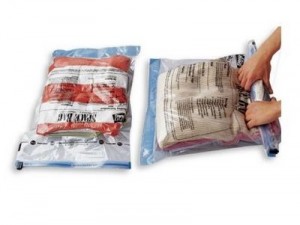 Another factor to keep in mind while packing is the growing expense of airline baggage fees. One way to limit the amount of luggage you take is to use compression bags. These bags compress your clothing and create more space in your luggage, allowing you to use one bag for two family members. You can purchase them at local stores, such as The Container Store, or online. We like the Spacebag brand, but there are many great varieties out there!
Safe travels and Happy Fall!
–TWOW