Summer has arrived, and that means it's time to start planning that well-deserved and well-organized vacation with friends, family – or both! Though the anticipation of getting away can be motivating and exciting, organizing a trip can be downright overwhelming. It takes a lot of time to get all of the moving pieces together, but with the right order of operations, you can plan the perfect getaway with an eye towards organization and efficiency.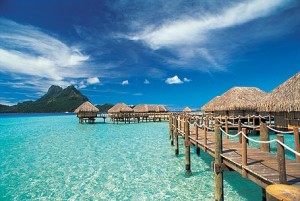 Luckily, the fun part comes first – choose your destination and the dates you'd like to depart and return. When choosing a destination, be sure to take into consideration the weather, price increases for peak seasons, and any deals that you may have access to (airline points, hotel rewards, etc.). From there, your to-do list should be categorized simply: hotels first, then flights, followed by activities and finally, packing.
When searching for hotels at your vacation destination, do your research. If you're heading to a less-travelled place, spend some time online reading reviews and travel blogs to get a sense of what types of lodgings there are to suit your style. Tripadvisor.com has an author Patrick, who does a great job of rating and reviewing hotels with plenty of real feedback from previous guests. Whether you book through a discount site like hotels.com or through the place directly, I recommend calling the hotel to speak to the reservation staff and can give you helpful advice on what airports and ground transportation options are best. They can also provide recommendations for dining and activities in the area!
Now that you have intel on the best lodging, I suggest heading to a site like kayak.com that searches a number of travel sites to find you the best possible deal on flights to your destination. If you are connecting to another flight or heading to another airport to catch a second flight, make sure to build in the extra time you'll need to make that connection. If your flight gets in later in the day, give your hotel the heads up that you"ll need late check in.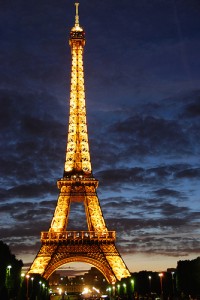 You're on your way! Now you should head back to the internet to learn more about what you can do while you're there. Many hotel websites have sections that recommend local activities, and a number of travel blogs (Johnny Jet, Time Travel, Frugal Travel Guy) can give you insider insight into the best way to make the most of your vacation. For those activities that require advanced planning, go ahead and make those reservations, so that you're guaranteed the experience.
Now that your itinerary is laid out, you'll have a better guide as to what you'll need to pack and for what days you'll need it. Creating a packing list in an excel sheet by family member will help you track what you have and what you'll still need to purchase before your departure. In our previous post, we break down the packing process in detail. Give it a read and apply the tips and tricks that work best for you.
And finally, make your vacation count-down calendar! You'll have something to look forward to as the departure date approaches, and you'll also be able to set a timeline for when you need to have all items purchased and packed. An app like TripIt can also help keep all of your reservations in one place while on the vacation.
Bon voyage and happy summer!