Urban living can sometimes mean that space is at a premium. If you are limited on space in certain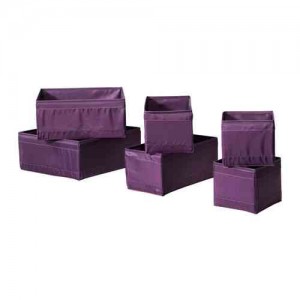 areas of your home, we've got some product recommendations that will help to organize your stuff and keep clutter from getting out of control.
Underwear Drawer: The SKUBB storage box set from Ikea is great for organizing underwear and sock drawers. The variety of sizes allows for simple rearranging, thus letting you to easily move your mittens box to the back and bathing suits to the front when the season changes.
Under the Sink: Purchase a cleaning product caddy and your sprays, powders, and sponges will have a designated home that's also portable for ease-of-use.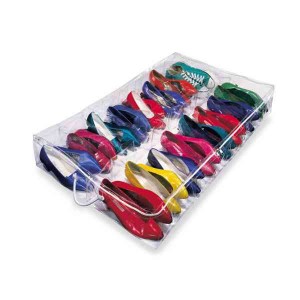 In the Kitchen: The kitchen often has many drawers containing small items. Some of our favorite products for organizing include, the in-drawer spice rack, the expandable bamboo cutlery tray, and the bamboo knife dock.
Under the Bed: An often under utilized space, under the bed can store quite a lot. Rubbermaid low profile boxes are perfect for slim items and shoe storage bags can hold all of your out-of-season shoes, thus freeing up room in your closet.
Junk Drawer: Junk drawers can contain such a wide variety of items that it can be difficult to find one storage product that works for everything. We love the Godmorgon stacking trays from Ikea, because they have several space sizes thus accommodating all types of items.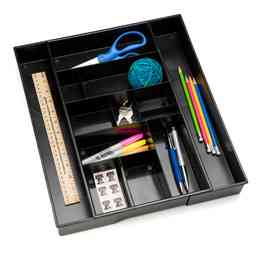 Office Drawers: Organizers with longer compartments for supplies like pens are ideal for office storage. The expandable variety can fit a range of drawer sizes and adjust for your needs.
What are your favorite organizing products for small spaces?
Good Luck!
TWOW